Gosford City FC's Academy Strides Into it's 3rd Year With Local Coach Announcement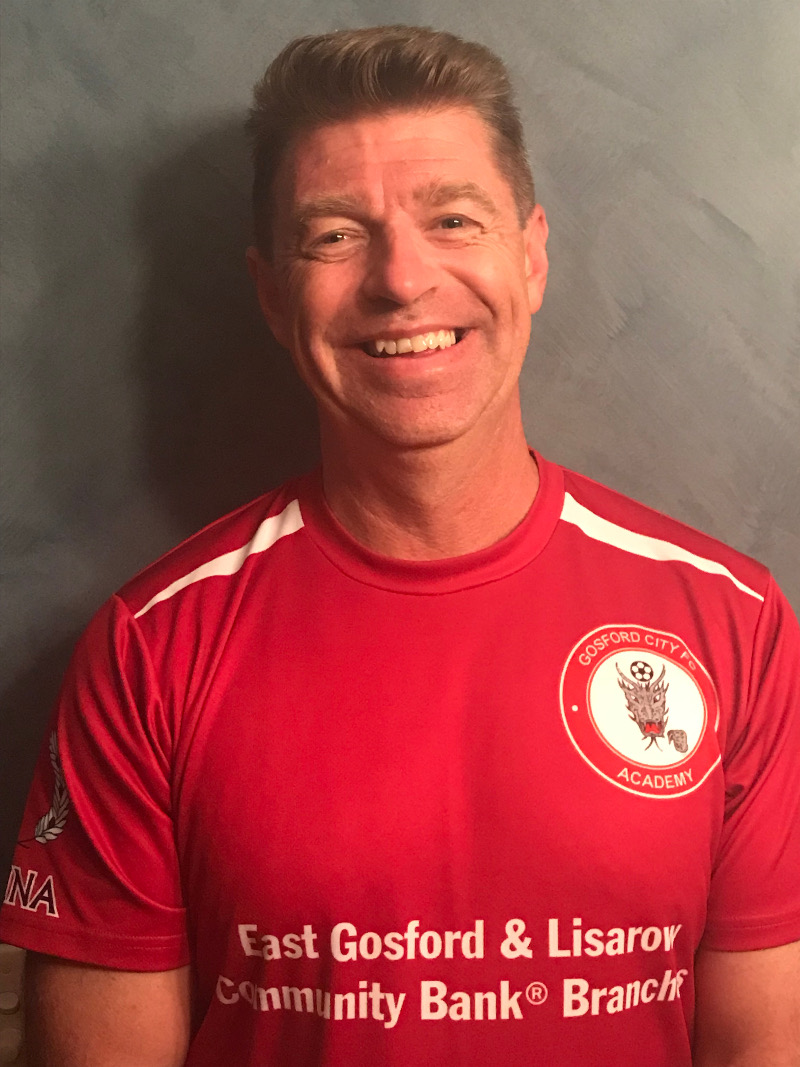 In an exciting move for Gosford City Football Club, the Club has appointed it's Academy Coach from within it's own ranks. Gavin Drummond, our current Club Coach and Football Manager Youth has agreed to take on the role of the Gosford City Football Club's Academy Coach for 2019.
Gavin has been a Coach of Junior and Youth Football Teams for Gosford City FC for over 15 years, and has been the Football Manager Youth for 2017, 2018 and now 2019 as well as taking on the role of Gosford City FC's Club Coach. Gavin has been an integral part of the Club's junior football development initiatives and successfully ran one of the only FFA Miniroos Kick-off Programs in 2016, 2017 & 2018 on the Central Coast.
Gosford City FC President, Col Seggie, said that he was "extremely pleased to announce that Gavin has been appointed Gosford City FC's Academy Coach for 2019. We are thrilled that the good formation work, by former Academy Coach Patrick Zwaanswijk, may continue into its 3rd year." The Gosford City Football Club Academy is a program run during the winter football season for selected Gosford City football players, both boys and girls, aged from under 8s to under 12s. The program aims to improve the football skills of our junior players and provide access to top quality coaching to our Juniors.
Gosford City FC is proudly committed to the development of its Junior footballers, as a 'Plan of the Future'. By comparison to many other Clubs, we are quite small, so we need to find ways to make our Club attractive to incoming players, as well as providing the very best opportunities to our existing and new players. Gavin Drummond, stated that "Gosford City FC is entering a new era for both Player and Coach Development. We continue to find ways to make our Club attractive to incoming players, as a whole of club approach to our coaching standards. The Academy provides Gosford City FC with the chance to improve the FFA 4 Core Skills of the male and female junior players within our Under 8 to 12 age groups, but also to assist our coaches of these age groups."
Gosford City Football Club is a grassroots football club, founded in 1963 based in Gosford on the NSW's Central Coast. We have teams from under 5s to over 45s, made up of boys and girls, men and women.
For further information, please contact:

ACADEMY COACH, CLUB COACH, FOOTBALL MANAGER YOUTH
Gavin Drummond: This email address is being protected from spambots. You need JavaScript enabled to view it. Ph: 0411 557 133

PRESIDENT
Col Seggie: This email address is being protected from spambots. You need JavaScript enabled to view it. Ph: 0414 686 098