Gosford City FC is proud to announce Steve Gibbs as our Club Captain for the 2019 season.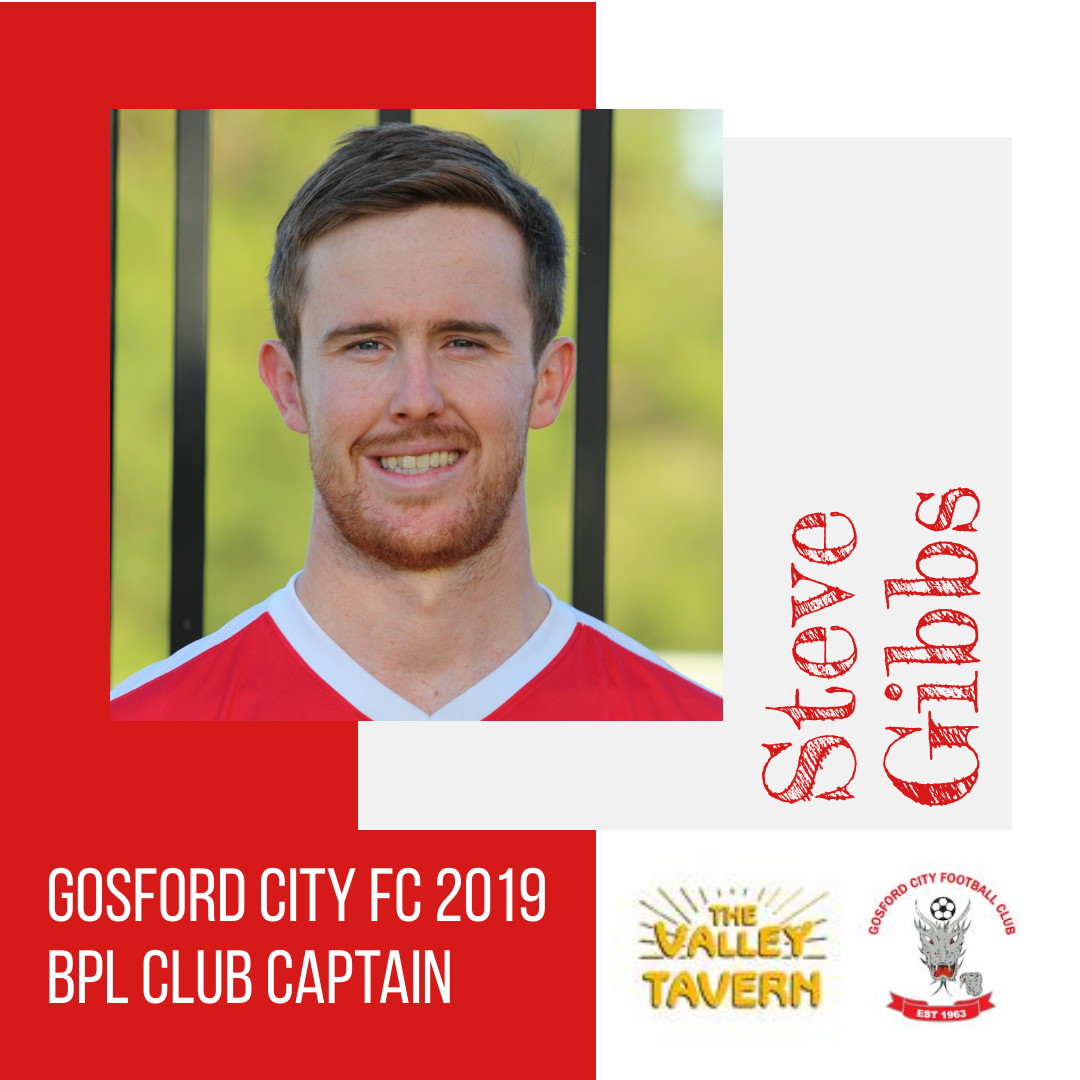 President Col Seggie says "Steve is a 24 year veteran at Gosford City, having started in the Under 7's back in 1996. For the past 11 seasons he has been a member of our Senior Men's squad, a period in which the club has experienced a number of successes. Steve was part of the senior squad in 2013 that secured the club's promotion back to the Premier League and went on to captain our extremely successful Reserve Grade side in the 2016 BPL season, winning the treble of the Pre-Season Cup, League Championship and Premiership in the process.
"In addition to his on-field endeavours, Steve has spent a number of years on the committee and played an active role in mentoring our younger players and fostering positive relationships between players of all ages at our club".
Steve says "I am really looking forward to a season of growth under our new coach. Errol is a great bloke who cares a lot for his players and I am excited to work with him"..."We have welcomed a number of talented youngsters, some returning to the club after playing elsewhere and I think this season is a great opportunity for us to build on our successes over the last 5 years".
"As one of the older guys now, I am looking forward to helping the younger lads understand what it means to be a Dragon, leading the squad both on and off the field and continuing to represent our great club with pride".
"I think Club Captain is an important leadership role within the club, particularly with so many younger guys around this year, and as a loyal Gosford player over the years, one which I am very honoured to accept".
Gosford City kicks off their Battlewin Premier League campaign for 2019 on Saturday 23rd March, with a first round clash against 2018 semi finalists, Terrigal. Games will be played at the home of Central Coast Football, Pluim Park.
Kick-off times as follows:
U21's - 3:30p
Reserve Grade - 5:30pm
First Grade - 7:30pm
Gosford City FC 2019 BPL Squad is proudly sponsored by The Valley Tavern, Niagara Park.