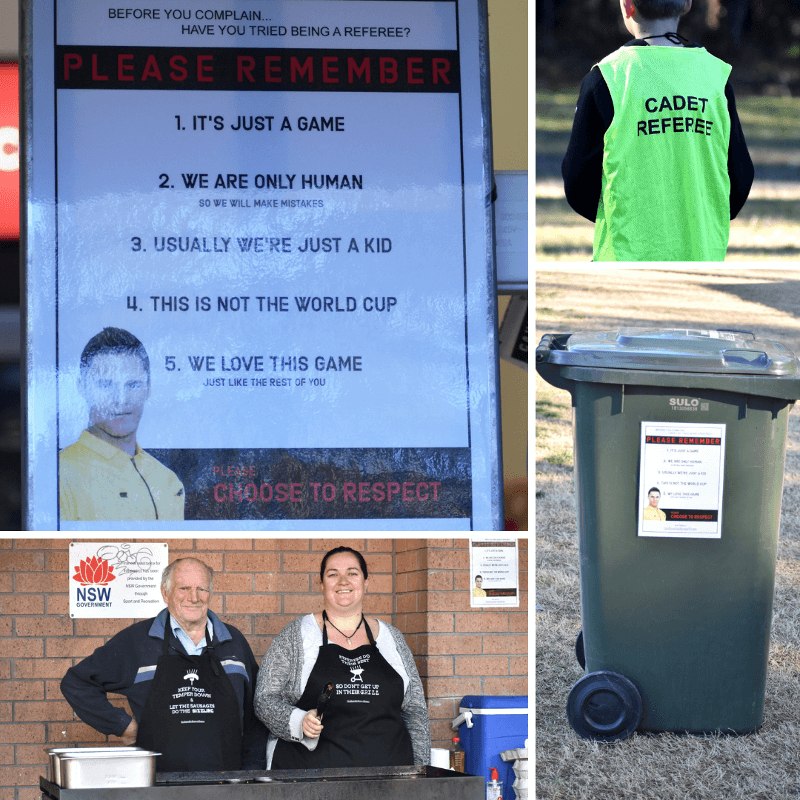 Gosford City FC has given it's full support to a great project by one of our under 18s players which tackles abuse towards referees.
On Saturday, signage was placed around the canteen at Gavenlock Oval and on bins around the fields which promoted a "choose to respect" message towards referees. Custom aprons with slogans were also worn by our BBQ volunteers with messages promoting reducing referee abuse.
Well done on this great initiative!