Womens Premier League Final - Monday 2nd September 2019, Pluim Park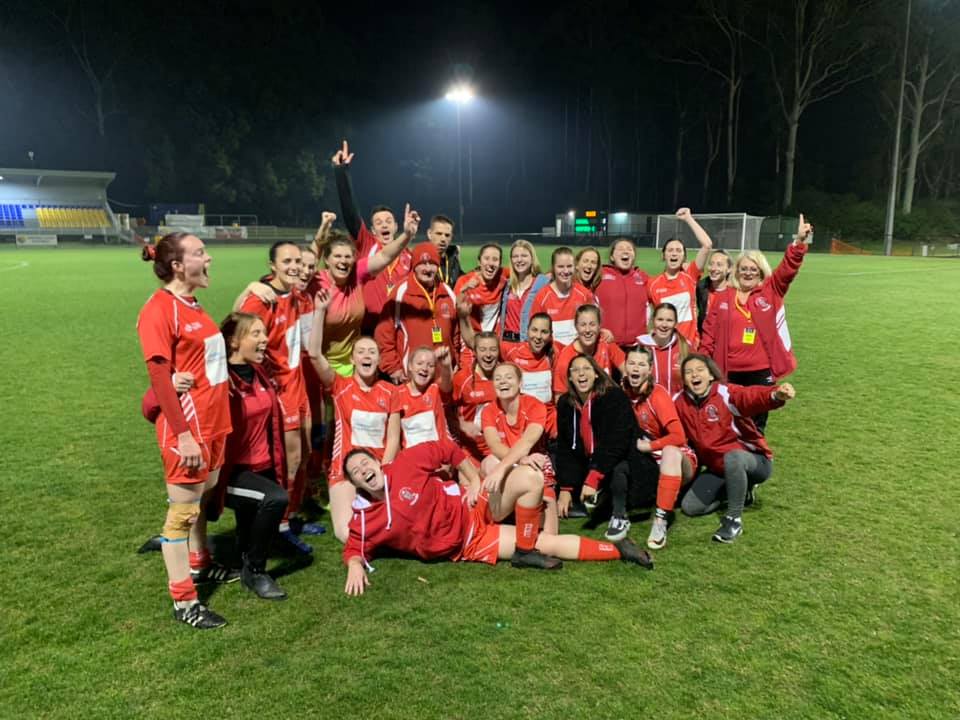 Kanwal 0 v Gosford City 1
On Monday night, we saw the rescheduled final, Kanwal vs Gosford City at Pluim Park 1. In a nail-biting game of football, both teams fought hard for a coveted spot in this year's grand final. With teams deadlocked 0-0 at half-time, it took a goal from Courtney Garland off a corner in the second half to put our girls out in front.
It was a hard fought battle between two quality sides, with Kanwal proving dangerous at times, attacking wide and in numbers but our mighty dragons dug deep and showed great determination, attacking Kanwal with speed and quality.
We hope to see a sea of red at Central Coast Stadium this Saturday for the WPL Grand Final. Come along and show your support behind our great team! You've got this girls 💪🏻 Go Dragons!
WPL Grand Final:
Southern & Ettalong United vs Gosford City FC
Saturday 7th September
Central Coast Stadium
Kick-off: 4:30pm
Our WPL squad is sponsored by Lisarow Physiotherapy and Ourimbah RSL.