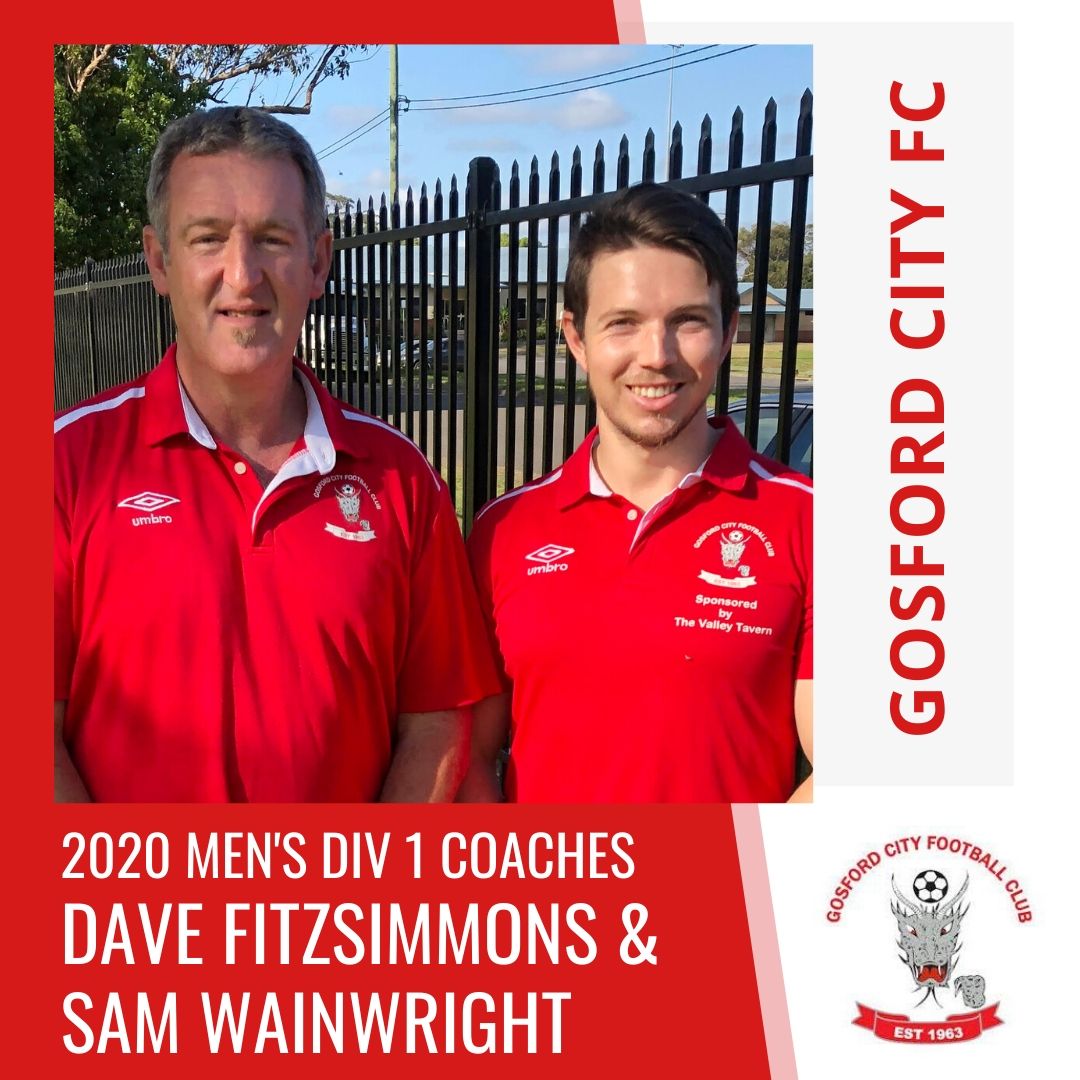 Gosford City is proud to announce Dragon's legend and Central Coast Football's Hall of Famer, Dave Fitzsimmons as our Men's Division 1 Head Coach and Gosford City player, Sam Wainwright as his Assistant Coach. ⠀
⠀
Dave has been a part of the Central Coast football family for over 50 years. He started at Gosford City, playing senior football from the age 16, in both U19s and in 1st grade. He has played for Central Coast United, Newcastle KB Utd, NNSW Senior Men's Rep Team and was a foundation player of Central Coast Soccer Association. Dave has had many years of coaching with Gosford City, Central Coast Football Academy, Wyong FC and Budgewoi FC. He was inducted into the Central Coast Hall of Fame in 2015.⠀
⠀
Dave's goal for our Men's Div 1 Team for the 2020 season is to gain promotion back into the BPL, to bring back some of the passion of the Dragons that he had experienced in previous years as his time as coach and to develop a squad of players from within the club, as well as sign some new recruits to assist with the future player strength to be a force on the Central Coast football scene.⠀
⠀
Our Div 1 Assistant Coach, Sam Wainwright, started playing football with Gosford City in 1998, in the under 6s. Over the years he has played in many successful Gosford teams who have gone on to play in the Champion of Champions. He started playing Premier League for Gosford when he was 17 back in 2009. Sam is a personal trainer and has experience working with sporting teams which will provide valuable knowledge for him to draw on to help the team perform at a high level. Sam is extremely passionate about football and is very excited to help Gosford City Football club have a rewarding 2020 season.⠀
⠀
Welcome back Dave and congratulations to both you and Sam. We wish you all the best for a great 2020 season!