Senior Men
Gosford City Football Club Battlewin Premier League squad is our top competitive men's teams. We have had unprecedented success in recent years, and we are always looking to strengthen our squad.
Senior squad coach for 2018 is Geoff Amies, the squad will consist of 48 to 50 players. This makes up the third, reserve and first grade teams.
Anyone interested in trialling for the Dragons Men's Premier League team should contact Senior Squad Manager Ron Bain on 0419 972 682 or Geoff on 0434 120 262 as soon as possible.
Trials, training will be starting mid January 2018.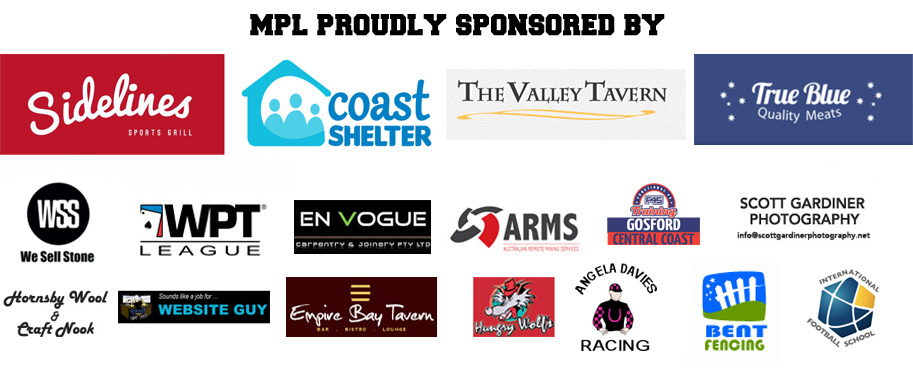 2016 Men's Premier League Squad Announced
Details
Men's Premier League Squad
| | |
| --- | --- |
| First Name | Last Name |
| Steve | Baldwin |
| Branko | Bojanic |
| Dane | Bowers |
| Reece | Caira |
| Tom | Carbone |
| Ben | Cohen |
| Tom | Coventry |
| Paul | Custance |
| Eddie | Davila |
| Lachlan | Fenton |
| Christopher | Fitzsimmons |
| Anthony | Fox |
| Jarrod | Gallante |
| Steve | Gibbs |
| Trevor | Gledden |
| Jake | Gomez |
| Benjamin | Gosson |
| Jeff | Hall |
| Matt | Hall |
| Zac | Hall |
| Bowden | Hartshorne |
| Ryan | Hoare |
| Geordie | Howe |
| Jackson | Jacobs |
| Todd | Johnson |
| Jared | Keens |
| Kyle | Marston |
| Brendan | Martin |
| Ryan | Matterson |
| Ian | McAndrew |
| Neale | McAndrew |
| Jarred | McNee |
| Andrew | Morris |
| Cormac | O'Brolchain |
| Chiji | Oluige |
| Luke | Parker |
| Dan | Rogers |
| Luke | Sanders |
| Andrew | Seggie |
| Josh | Schumann |
| Adam | Smith |
| Christopher | Stuart |
| Dave | Sullivan |
| Marc | Tarring |
| Graham | Toope |
| Oscar | Torres Inchaustti |
| Todd | Van Epen |
| Tim | Wallington |
| Craig | Wieckowski |
| Adam | Woodbine |
| Kevin | Woodbridge |
| Nathan | Young |