Gosford City Football Club Women's Teams
Gosford City Football Club has a strong history of success in our Women's football, with teams across all grades and ages.
Our 2022 Committee are fully commited to Women's football in our club and we look forward to the 2022 season where we are moving forward and looking towards a successful season for all our women's teams. Our Football Manager Women Karen Jacobs would love to hear from you if you are interested in joining a team with us - This email address is being protected from spambots. You need JavaScript enabled to view it. or call 0425 296 483 (after 6pm Mon to Fri or after 9am on weekends).
Following are the levels of play available to women in Central Coast Football:
All Age Women's
Women's all age teams in the 2021 Central Coast competition ranged from grading AA1 to AA7. Gosford City FC are always keen to have new or experienced players join our women's teams, with the games scheduled on Sundays.
Youth Teams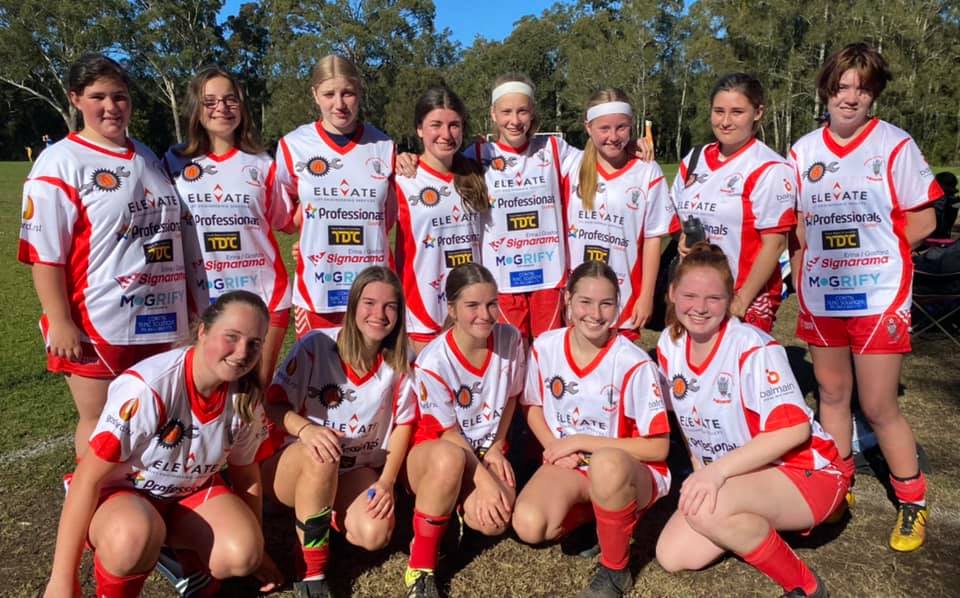 Our female youth players aged under 12's to under 16's have on offer to them both a mixed male/female Youth competition as well as a female only Women's Youth competition.
Mixed Youth competition: offers under 12, under 13, under 14, under 15 and under 16 years teams. Games are played on Saturdays.
Women's Youth competition: offers under 12, under 14, under 16 and under 18 years teams (2 years combined under each age group eg under 14 includes under 13 & 14's). Games are played on Sundays
The Women's Youth competition is available to female players aged under 17 and under 18 together- playing together in the Women's Youth Under 18 competition.
Whether players choose to play in the Mixed Youth or Women's youth competition is personal choice and each option is equally supported by Gosford City FC. We want our female players to be comfortable and happy- and so support their ability to choose which competition they play in.
Need more info or interested in joining?

Please contact our Football Manager Women Acting:
Karen Jacobs This email address is being protected from spambots. You need JavaScript enabled to view it.
We look forward to having you as part of our community!
Gosford City Football Club
CLUB COMMUNICATIONS DURING THE SEASON:
Our club communications are sent out from 'Stack Team App', this is an app which is free for our club to use- which offers us many features and means our messages can get directly to you. We're asking that all parents of players and players please download this app to ensure that you are aware of what is happening this season.
We are also active on social media, both Facebook and Instagram, but these are more community based rather than internal club information so it is necessary to be on the 'Stack Team App' so you get everything relevant to you. We do hope to see you on our social media too though!
Below is a quick how to join us on Stack Team App, you can also add it on your phone via the App Store: