Gosford City Football Club was founded in 1963, and caters for all boys and girls, men and women- of all age groups and ability. We are a club who loves football and strives to be the best we can be, which is fair and fun for all our members!
We welcome all to our club, and aim to provide a community where all wanting to play football can be part of a team where they can enjoy, develop and flourish in their football lives.
We hope to have you join us and become a Gosford City Dragon!
CLUB NEWS: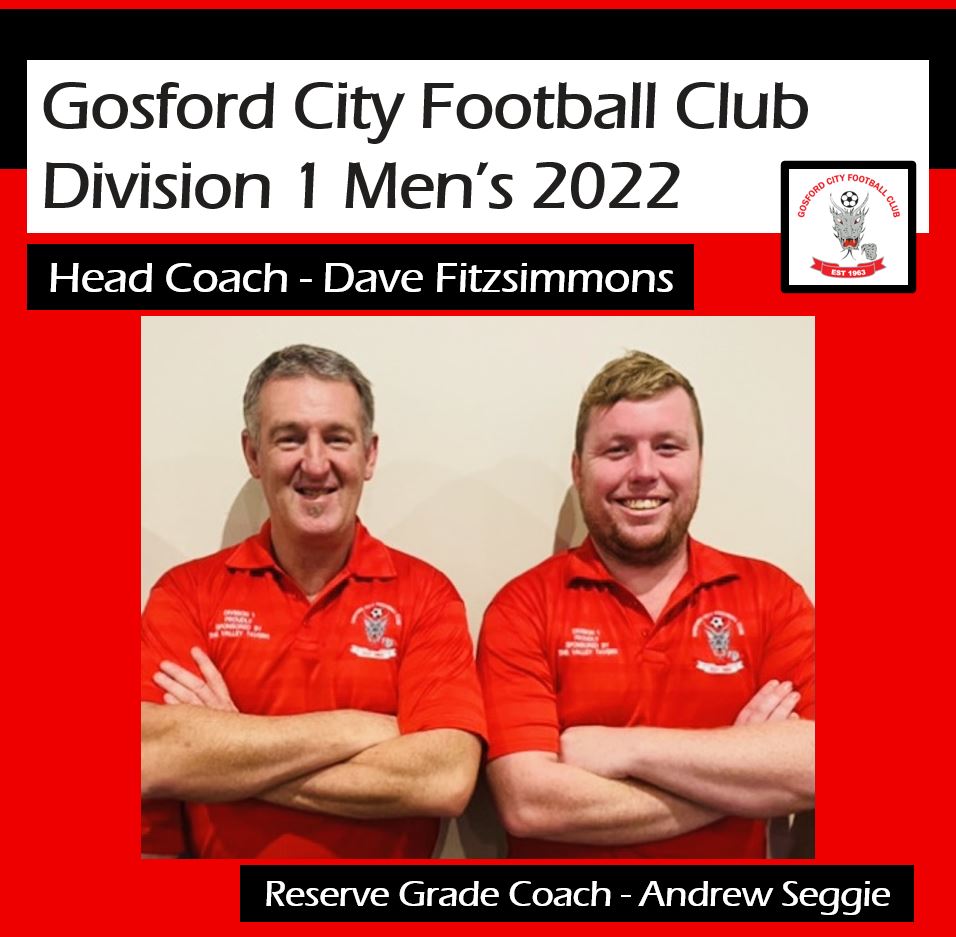 Gosford City FC Appoints Men's Division 1 Coaching team for 2022
Gosford City FC are proud to announce our Men's Division 1 coaches for the 2022 season:
Dave Fitzsimmons - Head Coach
Andrew Seggie - Reserve Grade Coach
Preseason training has begun and new players are welcome to attend.
If you have any questions please contact:
Dave Fitzsimmons 0450 794 873, or Col Seggie 0439222241.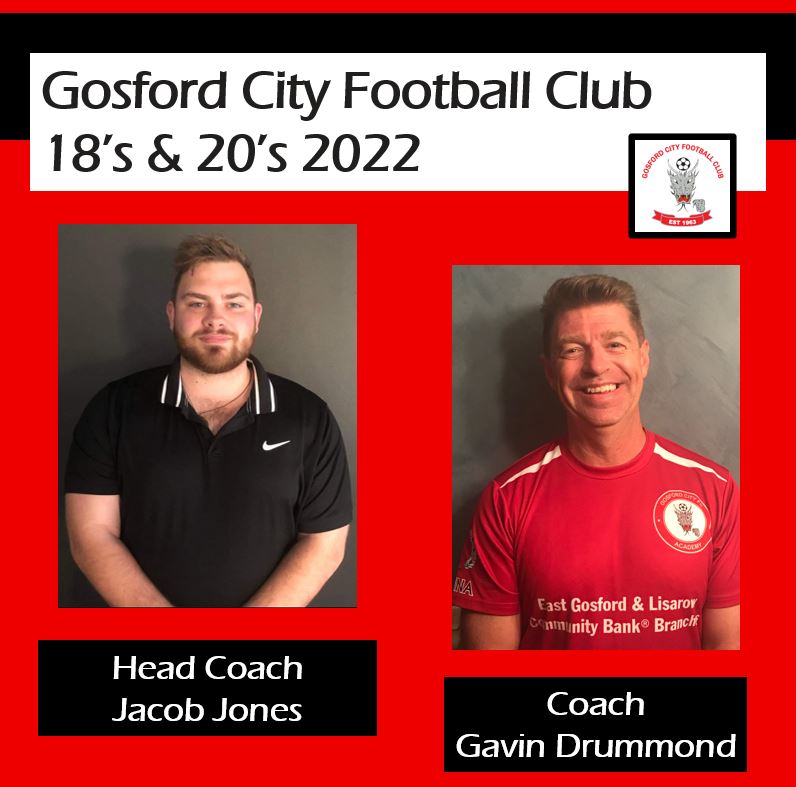 Gosford City FC appoints 18's & 20's Head Coach for 2022
Gosford City FC is pleased to announce the appointment of Jacob Jones to the position of Head Coach for the Club's under 18's and under 20s Teams for Season 2022.
Jacob has been involved with the Club for a number of years now, coaching the 16s last year and acting as the Co-Coach of Gosford City's SAP Academy.
Jacob will be assisted by Gosford City's Club Coach, Gavin Drummond. Gavin has been involved with Gosford City for over 20 years, and has held roles such as Football Manager Youth, Football Manager Junior, SAP Academy Coach and last years under 20s Coach.
Jacob has already commenced preseason training for the under 18's, and both Jacob and Gavin will be commencing Preseason for both teams in January 2022.
President, Col Seggie, said that "this initiative will cement a future for these players and provide the best opportunity to be considered for Gosford City's Division 1 Squad in coming Seasons". Certain players may have early inclusion in the 1st Division Squad, and both Teams will have regular Training Sessions with 1st Division. This is a real opportunity for all players to be considered for a higher level of football, but there is no obligation either.
Gosford City is now inviting any players who may be interested in Preseason training, with a view to joining one of these teams.
For more information, please contact Gavin Drummond on 0411 557 133 or Jacob Jones on 0409 049 456.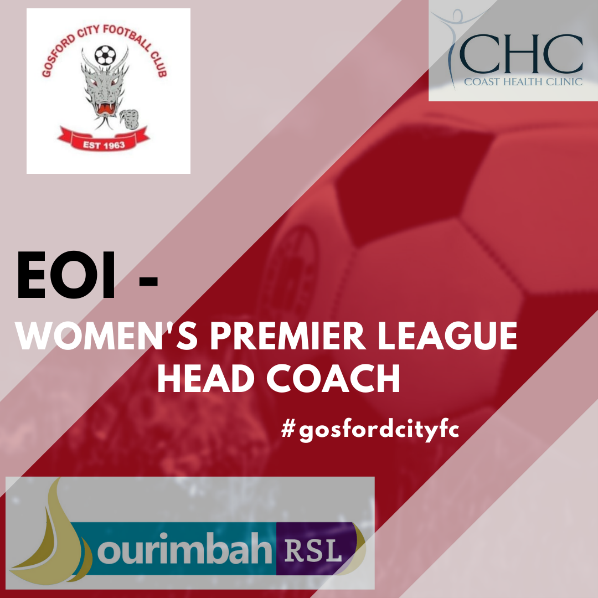 EOI – GOSFORD WOMEN'S PREMIER LEAGUE SQUAD HEAD COACH:
Gosford City Football Club is currently seeking expressions of interest for the position of head coach for our Women's WPL Premier League Squad for the upcoming 2022 season.
Both our 1st and reserve grade teams have had very successful seasons in the past and are hoping to continue in the future.
If you think you have what it takes please contact:
Football Manager Womens Acting Karen Jacobs at This email address is being protected from spambots. You need JavaScript enabled to view it. with your application.