Gosford City Football Club is a great place for men to play football
DIVISION ONE HEAD COACH GAVIN DRUMMOND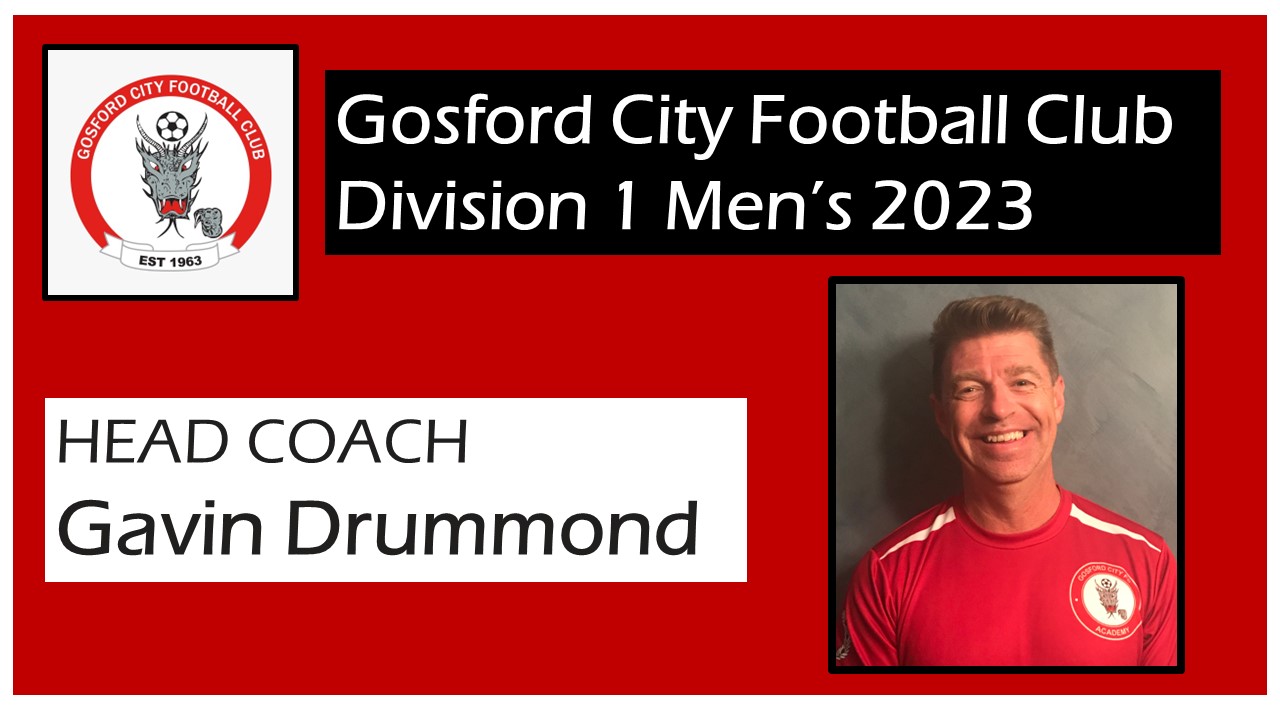 Gavin's experience is extensive, having coached for 20 years and undertaken 3 Football Australia Coach Licences in that time- we see Gavin leading our Division One squad with a technical finesse into a strong 2023 season.
Our community will know
Gavin, having held committee positions for many years, most recently as our Club Coach. Gavin has shown his commitment to football at Gosford City FC, both as player and coach, and in the wider Central Coast football community - and will be bringing that commitment and passion for developing football players to their highest level to our Division One Squad.
Our Men's Division 1 squad is committed to taking it to the next level this season, continuing on the hard work to return to BPL our Head Coach Gavin Drummond is excited by the opportunities this season brings. If you're looking for a chance to join a squad which is player focused and technically driven please submit your expression of interest to Gavin.
Need more info or interested in joining our Division 1 squad?
Please contact HEAD COACH:
GAVIN DRUMMOND
EMAIL: This email address is being protected from spambots. You need JavaScript enabled to view it.
Phone: 0411 557 133
Mens All Age , Over 35s and Over 45s
We have several teams in the mens all age divisions, as well as great teams in the over 35s and over 45s divisions. Whether you are a new or experienced player we'd like to welcome you to our club and find a team which would be a good fit for you. If you're interested in joining one of our all age teams we'd love to hear from you.
For more information on Mens All Age, Mens Over 35s or Mens Over 45s please contact:
FOOTBALL MANAGER MEN'S MARK TANCRED -
email: fThis email address is being protected from spambots. You need JavaScript enabled to view it.
We look forward to having you as part of our community!
Gosford City Football Club